What Are Buildroyale.io Mods?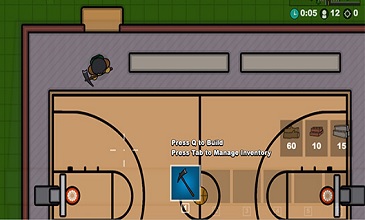 Buildroyale.io game is a game based on survival in general. You start a game with many players, and the last player to survive wins the game. While playing this game, you can strengthen your character by using some plugins, these plugins are called Buildroyale.io mods.
BuildRoyale.io Game
Buildroyale.io is a top multiplayer .io game that lets you fight against many players in a tough combat situation. You have to use a pickaxe and use it for mining production materials like wood, metal, and stones for constructing defensive structures. These can protect you from attacks by foes while the battle goes on.
You have to choose a better arsenal to easily kill the adversaries while keeping yourself safe from storms that make the battleground smaller in size. You need to do all that it takes in order to ensure your survival till the end. If you love challenges in games, you need to check the Buildroyale.io mods so as to enhance your game playing experience.
What are Buildroyale.io Mods?
A few modifications in the game can be very useful in case you are bored with the same boring routine. It can be a lot of fun to play the game with these mods, which can let you make better choices. The top features of the Buildroyale.io mods include:
FPS
Extra Food
Auto Heal
Build Helper
Aimbot
Adblock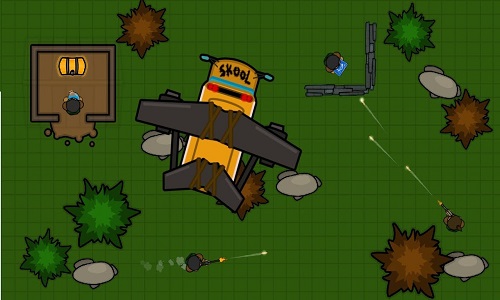 As a player, you have to quickly adapt and destroy as many foes as possible. When you kill players, their gears and weapons can be added to your account. With Buildroyale.io mods, you can easily kill other players and reduce the number of opponents.
How to Play the Game with BuildRoyale.io Mods?
While playing this game, you have to adhere to 3 basic principles.
Be the last player standing, and rewards and riches will be in your name. You can win this game in various ways. You can be a wise player and fight only when required. Or you might combat with the help of buildings and other defensive structures. You might also like to be an aggressive player, hunting others down before they can lay hands on powerful weapons.
What are the Keys to Move?
You have to move with WASD.
Use the left mouse to shoot enemies.
Click the right mouse to change the materials.
Open the inventory by pressing on the Tab key.
Open the map with the key M.
Jump by pressing the spacebar.
Sprint by pressing the Shift key.
Build by pressing on Q.
Reload with the help of the R key.
With the right strategies and Buildroyale.io mods, it will be easier for you to win the game and make the most of your playing experience.