How Slitherio Cheats Can Help You?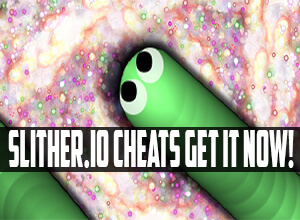 Slitherio cheats will help you to get more speed boosts in the game. It will also help you to get many tricks which will help you to win bigger challenges in the game.
Slither.io is surely one of the most popular online games now. Your purpose will be to make the snake bigger and at the same time to win the game. With the Slitherio cheats, you will be able to get more tips of how to play the game better. You will know about the different tricks which can bring more success to your game.
How Slitherio Cheats Can Help?
Cheats of Slitherio will tell you to use the speed boost to gain more speed in the game. While using the speed boost the snake size will become shorter but you will be able to escape the kill easily. So, using the speed boost wisely will be a key factor.
Try to avoid the closeness with the other snakes. It always increases the chances of colliding with the other snakes which can be the reason for the death of your snake. If you can keep your snake away from your opponents' snake, you will get a better chance to grow your snake bigger.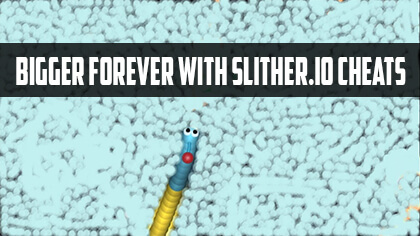 Hunt Other Snakes
It is surely going to be an aggressive approach but you can surely take it when you see your snake has grown a little bigger. Slitherio cheats tell you to do that. You can hunt other snakes and consume the particles to gain more mass. You can put surprise attacks on your enemies to kill them. In addition, you can stay near the other snake and suddenly you can speed up by using the speed boost. It will compel your enemy snake to collide with your body.
Try To Steal Particles from Other Snakes' Killing
With Slitherio cheats, you will be able to learn this skill as well. You need to keep your snake near the bigger snakes by keeping a certain amount of distance. The bigger snake will kill more snakes and it will create more particles. When the bigger snake goes away you can consume the remaining particles to get more mass. However, in this case, you have to be cautious with one thing that you cannot go too close to the bigger snake because it will alarm the bigger snake which can be extremely dangerous for you.
With Slitherio cheats, you can get such brilliant tips that will help you to play safely in the game. Even if you grow longer you can keep the snake safe from the other snakes. You will be able to use your strategies more wisely. You will have the idea of when and how to speed up and attack other enemies to get better success in the game.
Features Of Slitherio Cheats
Country Flags Skins
Team Logo Skins
Create your Skins
Mouse zoom in, zoom out control
See your current X/Y Position
Monitor your FPS
See your Best Score
Connect with your friends to same server
Direct connect server list
Auto Nick and Settings Saving
Changer Your Background
Game Graphic Mode (low/normal/optimized)
Default Graphic Mode (Low/High)
Selection Tags
Skin Rotator Timer
New Slither.io Menu
Mod Extension (need google chrome)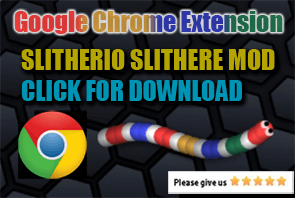 Mod Extension (need Tampermonkey or others at bottom)

You must have [CLICK which one you want + if you dont want chrome use second download button]
TAMPERMONKEY CHROME  / TAMPERMONKEY OPERA / GREASEMONKEY MOZILLA