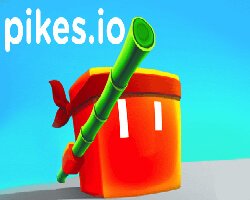 You can play pikes.io online, a game that has so much to offer to you. The game was previously available on android, is now available on the internet.
A brand new online game, pikes.io is one of those action games which you may have played before on your android phone. Now the developers have launched it on the internet to expand the excitement to every game lover. You can play it on your laptop/computer and pass your time.
Details About Pikes.io
For those of you who have not played this game before, Pikes.io is an action game with simple strategies. Nearly two million people have shown interest in playing this online game. For you to have the experience of playing this famous game, you have to understand a little bit about it. It would make you fall in love with io games again. You have a character that needs to kill its opponents with a pike. The more opponents you kill, the stronger you get. You need to take your enemies down with a pike which boosts your confidence.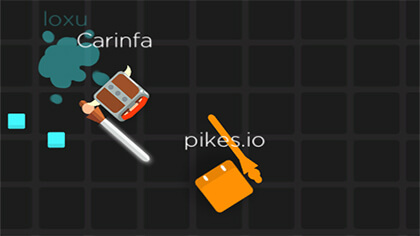 How To Play Pikes.io
The instructions to play pikes.io are very simple. You do not have to worry about the game getting complex. It is as easy as it was on android phones. You need to know few basic controls to enjoy the game. Your character in the game is a knight. He has a pike which he uses as a weapon. You can use your mouse to control the knight. You can use the spacebar or the left click of your mouse to bash your opponents with the pike. The pieces that are left behind can boost your confidence. You need to collect them.
Play Pikes.io For A Fun Experience
The above mentioned points can be concluded as follows:
io is an online action game
The game had performed brilliantly on Android platform
The game is getting famous with two million users having played it
You have to kill your opponents with a pike to become stronger
You can use your mouse and spacebar to control and smash your opponent
With all being mentioned in the points, pikes.io is one of those online games which can make you fall for it. It can be an addictive one, once you start playing it. Remember to invite your friends to play as well.
PLAY PIKES.IO