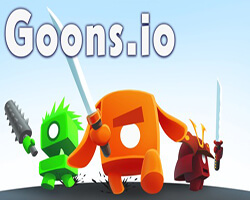 While you may have played various other online games, goons.io can be your next favorite one. Play this action game with lots of other elements.
The interesting part about goons.io is that it is entirely unique in concept. Very much an action strategy game, Goons.io would never let you down with the fun it has to offer. Many people have played it online. Many people find it one of the most interesting games available for you on the internet.
Details About Goons.io
What makes goons.io a wonderful game to play is that the action packed concept it has. You would like to play it once you hear about it. The game follows a theme where you slash your opponents with a sword you have wielded. Wielding your sword is the main thing of your game. After you have done it, you can slay your enemies and play on to collect blobs. The more blobs you collect, the stronger your sword becomes. The strategy is to make yourself the strongest with a bog sword to kill your opponents.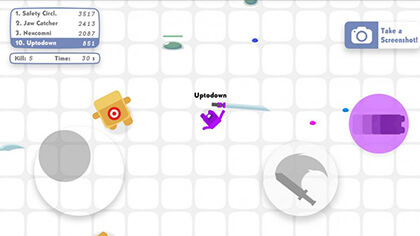 How To Play Goons.io
The game controls of Goons.io are very basic and straight. You do not have to control various keys but only a few. To elaborate on the gaming instructions, you need to have a mouse to control your character. The character moves with the help of your mouse. You can kill your enemies with your sword using either left click of the mouse or a space bar. Apart from this, you can dash away from your enemies using W or right click. With these simple steps, you can conquer the whole game. Always remember to collect the blobs which can make your sword bigger.
Goons.io Can Be Your Next Favorite
The above-mentioned information can be concluded as follows:
io is an action-strategy game played online
You have to slash your opponent with a sword you have wielded
You can make your sword bigger with jelly blobs
You can control your character with your mouse and slash opponents with left-click
You can distance yourself from the opponent using right click
With all being mentioned in the points, goons.io can be played with much more zeal. The game offers you a lot of action and fun with interesting characters. Play it online to enjoy a new experience.
PLAY GOONS.IO