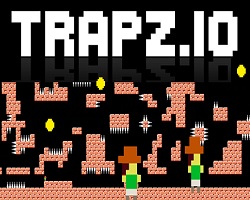 The most interesting game in which the player has to save himself from the number of opponents and needs to collect the coins by reaming aware of the traps and the killers. All the people who are interested in playing the trapz.io game can decide to download the game or it can also be played on the online website. This is one of the best action games which you can play with your friends or on your own.
What Is The Best Way To Play Trapz.io Game?
When you start playing the games, then you should make sure that you choose to collect the coins during the game because the coins will help you in improving the score. You can use the right and left arrow keys to let your player move in the right and left directions respectively.
For saving yourself in the game, you will need to fight a battle with other players. It is highly necessary that you choose to take the help of the left mouse button in order to attract the opponents and your enemies. For scoring high points in the game, you will have to fight with the other players and it is also necessary in order to protect yourself from the enemy.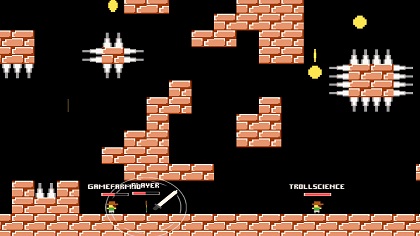 Climb higher up the walls
When you need to climb up the walls, then you can use the space or W key to make the player jump on the high walls. The record of your jump will be kept which will be helpful for you in gaining high scores in the higher levels of the game.
Coins are useful on the walls
When you will choose to get the coins, then the coins will eventually help you to climb the walls without any difficulty. The people who want to climb the walls should collect the coins and without the coins, you won't be able to upgrade your weapons and arms. Thus, don't forget to collect the coins while playing the game.
When you are playing the game, then you should stay away from any kind of trap because once you get into the trap, the enemy will kill your player. So, make sure that you don't go closer to the trap.
These are one of the best ways to win the Trapz.io game as these ways can be used to collect a number of points without any difficulty. Now, you should be aware of the fact that the game can be played on your computer system on the browser online.