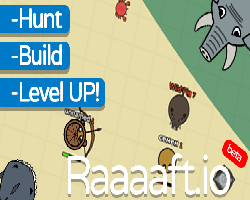 Online games are ultimate fun for all the players who do not want to get the headache of downloading the games in the computer systems. If you also want to find the best experience of survival games, you can try the exciting Raaaaaft.io game as the best option. Now, you can play the adventure game of Raaaaft.io with all your friends in multiplayer mode. It is a superb game that will give you the perfect challenges for survival in this game. Just open the game in your web browser and start enjoying it perfectly.
Easy To Play With Simple Controls
To enjoy any of the games, it is very important to get familiar with its controls. If you are a new player in this exciting game, just use the controls given below to get the best experience of survival gaming:
Use W, A, S, D keys or arrow keys to move
Use Left-click of the mouse to attack or for the actions
Press F to pick-up the items
Use the number keys to use the items
Control the zoom's level with mouse scroll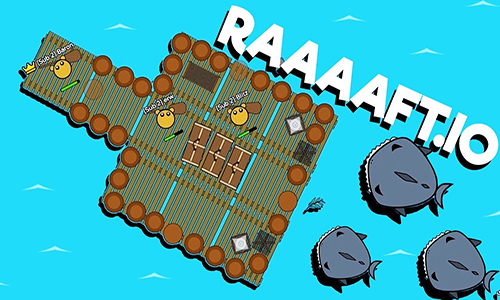 Enjoy Raaaaft.io In Multiplayer With Friends
At the present time, multiplayer games are liked by all the gamers who want to have fun to complete the ultimate challenges of these games with the help of friends. If you want to get back periods of the perfect multiplayer game, Raaaaft.io is made for you. It will be easy to invite your friends to join you in the game and after that, you can build your own tribe on the island during the survival.
Complete Ultimate Survival Challenges
If you talk about the best strategies to win the Raaaaft.io game, it is important to face the ultimate challenges of Survival. You will need to call back and create the resources of living in the natural atmosphere of this game at Island. The players will collect the food, water, and weapons for survival. With weapons, you can fight with other players and can kill other characters and sea creatures like Sharks in the game.
As long as you will survive on the island, your winning chances will be improved. Just raise your gaming experience in Raaaaft.io and reach the highest levels. It is possible for the players to make this game more interesting by using hacks and cheats. You can know about the best cheats of this game by searching online for it.
PLAY RAAAAFT.IO