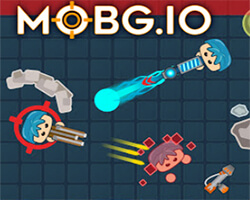 Do you love online survival games? If yes, then mobg.io is one of the best battle games which you will love to play. Nowadays, the online game is a trend among the people because most of the game can be played in multiplayer mode so that you can play it with your friends as well as with the player who is from all across the world. It is one of those types games.
Mobg.io Game
This beautiful game is developed by the clown games and it was released in March 2018. The game became popular within few weeks because of the challenges of the game as well the great features of it. Basically, it is a multiplayer survival game field where you have the last person alive. He/she will be the winner if it is possible.
First of all, in the mobg.io game, you have to play in basic mode, where you will have nothing. When you will run on the ground you can see staffs like armour, weapons, health pack etc. you have to go upon those to get those. Use your weapon to kill others. Another fact is, a red toxic area will decrease the map simultaneously so that your enemy will get closer to you. Use armour to protect. You will get bonus health by killing others. You have to survive in that situation by anyhow.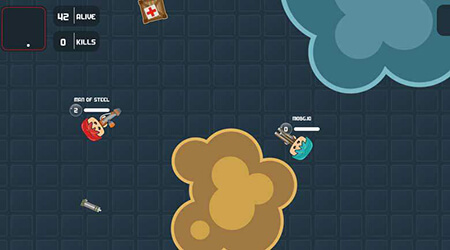 You can choose your own skin to play with.
Armour and health pack to survive more.
The grounds are full of different weapons. Take those staff.
Bushes are there to hide behind it.
Covering the toxic areas to make the map smaller with time.
Amazing thing is to play this game, you don't need to worry about the operating system of your computer because it is a web browser game. So, you can play it anywhere you want. Additionally, the game is also available in the Android version app.
Controls Of Mobg.io
Use your mouse button to fight and run. The right button is for a run, the left button for shoot and the scroll for a select different weapon. You can play with the keyboard too by using W as run, space bar for shooting and Q button for weapon selection.
The mobg.io game is as fun as strategic too. You can't win if you can't make strategies. It can give you advantages and also make you be the last standing man. Be stronger, eliminate other players and loot the power to survive.