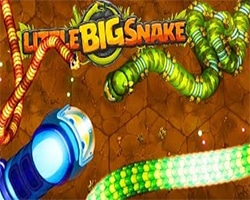 Littlebigsnake.io is a new.io game. This epic game has awesome graphics and it is a superb multiplayer game. Like many other.io games, this game is built upon just like slither.io greatly. This game takes it to a totally new level. This is actually an .io game and nothing else. You must take control in this game of a slithering snake. The game Littlebigsnake.io starts when your snake is of small in size.
How To Play LittleBigSnake.io?
In this game, you have to move the snake around the map. There are some colored orbs that scattered on the ground and your snake has to collect that orbs. Whenever your snake collects the orbs the size of the snake is increased. You have to keep moving and always try to avoid contact with other snakes. If you want to take your enemies, you should encircle them and try to block their path and slither them into your snake body.
You can also collect their orbs if you killed them in littlebigsnake.io. Like this, you will grow to an immense size. But you must be careful because your snake becomes difficult to control. You must be sure of the use of your speed burst to catch the opponents unawares. You should keep your distance.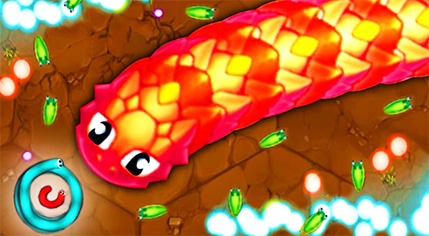 With the main game, the littlebigsnake.io also provides another type of side game and runs in conjunction. You can control a cute juja bug that is flying in the sky rather try to control the gargantuan snakes. In addition, you can fly around the map along with the juja bug and collect the orbs by landing on the ground with the use of your left click. You should be careful about the juja bug as when they grounded travels at a much slower pace. The various challenging set can be completed after collecting nectar.
Features Of LittleBigSnake.io
There are some special features of this game; they are listed as below,
It has high-quality graphics.
Instead of the snake's size it boosts speed that consumes energy.
After your snake is killed you can become a flying beetle.
Evolution and level system
Doable quests which give rewards
Many unlocked and used skins
Different environments like water and rocks.
This littlebigsnake.io game is simply fantastic. It is an awesome dual game where you can check out your achievements.