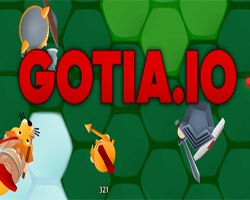 Gotia.io is one of the most mind boggling games where you would need to join the battle and play the game. Grab anyone weapon like the sword, the axe or the spear and fight with all the other players in this great multiplayer battle game.
How Can You Play Gotia.io Game?
Collect more and more XP points to growing larger and hit harder in the Gotia.io game. There are various kinds of horses and shields that are well scattered on the map and this can be used by the players to gain an advantage. You can also gain health by collecting XP points and you will die if you lose all your XP points. You can also attach other players and gain XP points if you kill them.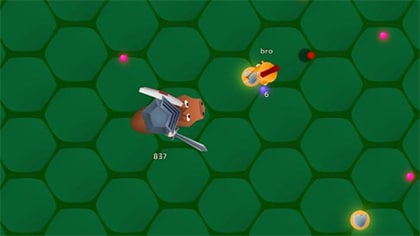 The Three Basic Players
The player would take on the shoes of three basic warriors- The Knight, the Spartan and the Viking. Each and every warrior has their own animals- the Viking has a moose, the knight has a horse and the Spartan has a goat. Your gameplay depends on the animals that you choose and every player would be equally damaged regardless of the kind of warrior.
Trying Out A More Challenging Game
Do you feel that the game is far too easy? Then you can make it a little more difficult and challenging in the Gotia.io game. You can try out the Peasant. The peasant does 50% less damage than everyone else and rides on the pig as well. There are various kinds of warriors that can also be unlocked when your account is leveled up. Some of them are the Swedish Knight, Scanian Knight, Danish Knight, and Teutonic Knight. There are also 8 other skins that can be bought. You can also buy 8 other skins from the Gotia.io game
PLAY GOTIA.IO