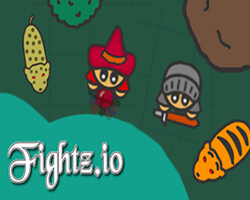 Learn the strategies of playing Fightz.io and how to get on with the levels. Reach up to 14 levels with tips and tricks of the game.
Fightz.io is a simple shooting based game where you kill your opponents with a wide range of weapons. Completely corresponding to its name, the player gets the opportunity to fight continuously and kill lots of wild animals and monsters.
About Fightz.io
The FIghtz.io game's main objective is to shoot other players and monsters that come in your way. With every shootout, the player gets a chance to upgrade to the next level. the aim of the game is to take your avatar to the highest level and save from dying.
The game is a fun and simple way to navigate other fighter players from around the world. As a shooter, your main aim is to survive until the end of the game. you need to get food and gobble up the crystals you get after killing the monsters.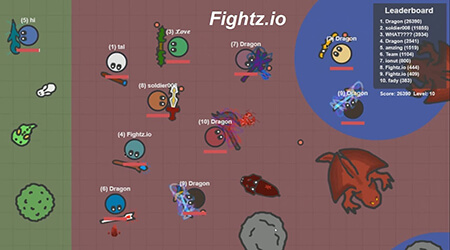 Fightz.io Strategy
To survive in the game you need to follow some basic Fightz.io strategies;
The more you kill; you get more food to eat.
Without food, you do not get enough energy to survive.
When you kill a monster or wild animal, you get a crystal that takes you one step higher.
Save yourself from the aggression of wild animals like scorpions, wolf, monsters, and deadly animals.
You have to keep running while shooting. This increases your speed and kills everything that comes your way.
Save yourself from the same level players as they can shoot you down anytime.
You can hide behind lava bombs for some time and attack your opponents. However, do not stay long as they can explode
Collect the colorful bombs that appear when you hit. They give you energy, extra weapons, and food as well.
How To Play Fightz.io?
The main aim of the player is to top the leaderboard and survive until the end of the game. The player earns scores as soon as they kill an opponent or an animal. The animals leave behind pellets or crystals that you can collect to gain some energy from level up gradation. The player has to update their skills of survival by strategically planning the game.
The game has 14 levels which the player needs to conquer with the highest points and unique weapons. It is always good to attack bigger animals and the strongest opponent first.
In the game of Fightz.io, the animals are harmless and do not make any harm to you. You can easily kill them by going near to them. However, it gets difficult to shoot the opponent players.