Diep.io Mod, Zoom Hack, Minimap, Auto Fire!
Features Of Diep.io Mods
Open Diep.io mods [TAB] (After pressing tab you can control it with your mouse easily)
Other Shortcodes to control diep.io mods
Undo settings [ESc]
Shift +: F for FPS
Background [Z]
Remove Edges [X]
Colorful Edges [V] -,+
Hide Scoreboard [B]
Hide Players' Names [N]
Raw Health Value [M]
Green Shape Model [G]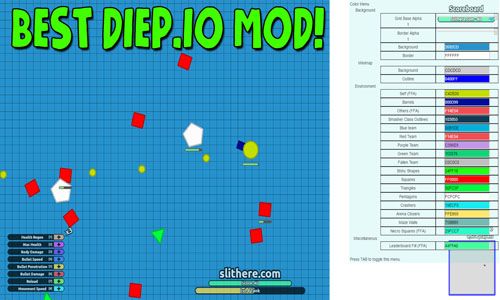 In order to be successful in the game Diep.io, you need to have a few additional features. You can easily have every feature listed above. In this way, you will destroy all enemies and become the winner of the game.
As you win more games, other players in the game will start learning your name. Later, more players love you, and your popularity increases.
You must have to SELECT YOUR BROWSER AND LATER PRESS DOWNLOAD BUTTON
TAMPERMONKEY CHROME  / TAMPERMONKEY OPERA / GREASEMONKEY MOZILLA


OTHER VIDEOS INFO: