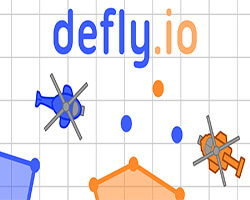 Defly.io is where you can have a go at other players, clash with them and even build your own territory. You can even fly a helicopter in the game. Defly.io is basically an ios based game that has different levels that you need to cross and unlock more goods that will help you win the game.
The layout of the game being, you are thrown into an army helicopter which you use to demolish your already mentioned competitors that trying to ruin the territory that you have built. It is your objective to save the territory you have build and have all the active players into your territory. Using the missiles with which your helicopter is already equipped, you can demolish your opponents.
Fly An Army Helicopter And Control It in Defly.io
It is important for you to know the basic controls while playing a particular game because that can play a very crucial role in your winning the game. If you do not know the basic controls or say any specific weapon that might have saved you from dying in the game, which would be a big bummer. So it is very important that you get to know your controls very carefully before divulging into the game of defly.io.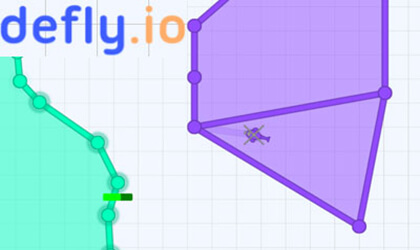 The Goal of Defly.io
You can climb up the leader board by collecting more points. Keep in mind that you have to safeguard your own territory and even kill your opponents so that you can reach a higher level and have more chances at winning the game. While playing the game, even though it is for fun, keep in mind what your main objective is. You can earn points by killing your opponent and conquering more territory.
Upgrades of Defly.io
Expanding your territory in defly.io is very important as it is a crucial part of the game which will help you to get upgrades as fast as possible. But do not get killed in the process of conquering and demolishing as if you do, you might have to start over all again from the very beginning of the game. Some upgrades are very useful for saving your life and winning the game.
Defly.io is a very popular game and can be very fun to play. You can always have a go at it.