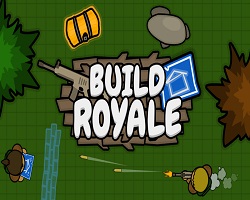 Buildroyale.io is a popular survival io game. It is a multiplayer game that can be played online for up to 100 players. After the number of players reaches 100 people, the game starts. All players try to survive by killing each other on the map.
What is BuildRoyale.io Game?
There are single and team game modes in the game. These days, the game mode selection can not be done, unfortunately. The game mode is automatically selected when you enter the game. In addition, you need to play preselected game mode. When the game is starting, all the players are gathered in a waiting room. The process of getting into the game is passed for a certain period of time and then the game is started. After a certain period of time in the game, the map of the game begins to shrink which is called the red zone. The places outside the map are painted in red and if you stay in these places you will die.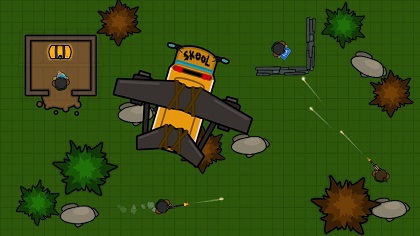 How to Play BuildRoyale.io?
In the game, you can set up your own camp by collecting wood, stone, and iron. So you can be protected from enemies and develop strategies in different ways to kill them. The controls of the game are easy to play.
Left mouse button to shoot
Right mouse button to aim
E or F to open crates or pick up weapons
Q key to create structure
TAB key to see weapon inventory
M key to view the map
SPACE key to jump over obstacles
SHIFT for running
BuildRoyale.io Weapons
There are many different kinds of weapons in the game. You can find weapons in a randomly distributed way on the map. In addition, some weapons may also come out of the crates. You should find hidden crates on the map to have weapons and ammunition.
SMG style weapons usually have fast shooting features, but their range is quite low compared to other weapons. We recommend using Sniper style weapons or Scoped Assault Rifle for high-range battles. To win the game, you must use the right weapon in the right place and develop clever strategies. Since this game is an online game, you must develop your strategy according to the enemies you are facing.