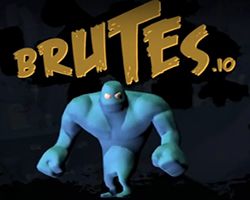 Brutes.io is one of the most awaited games of the year, which players are eagerly waiting for. Enjoy this game where the brutal guys would come and sort out all the things and evolve through brutal force. In addition, you can choose from a wide range of accessories.
About Brutes.io
Brutes.io is one of the most anticipated games in the domain of io games. You can choose from some of the most wonderful costumes. The main characters of the game are created in a cartoon styled theme. Also, you can easily opt for your own character and the various ways of development and improvement. Enjoy the game in its excellent 3D graphics, well-traced soldiers, and various multi-players.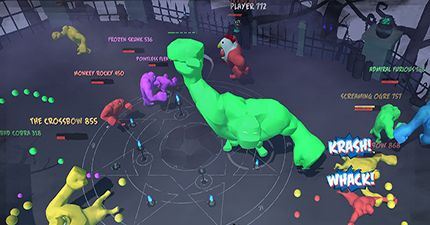 How To Play Brutes.io
Brutes.io is an easy to play a game where you would have to enter the gaming arena and fly an army of blobs. You would also have the delight of going through real time online combats and you can also fight in various different themes and styles. You can grow in size and health by collecting health orbs and evolving into behemoths.
Strategy
This online multiplayer game is free to play where you would have to collect orbs and enjoy yourself in the physics based combat, costumes that can be unlocked and cartoon themed levels of danger. You should be careful against enemies who are stronger than you because they will kill you easily. Finally, you can enjoy a fun-filled weekend, playing this game with friends and families.
PLAY BRUTES.IO