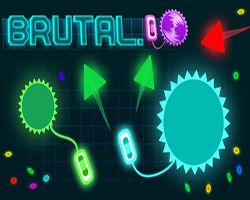 Indulge yourself in the best online multiplayer game that is brutal.io. It has been created by the makers of wings.io. You would need to be in control of your car and surpass your opponent players and be the winner of the game.
About Brutal.io
Brutal.io is an online game that has been created by the makers of Wings.io. This is an interesting game where you would need to control your car and throw your flail against all the other players in order to win. You can grab maximum energy from various sources in order to grow your flail, dominate the arena and then become the winner of the game. This game also comprises an abstract world where you can also be sucked by a black hole.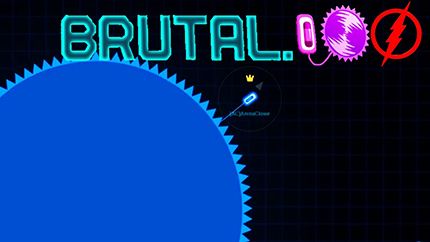 How To Play Brutal.io
The Brutal.io game is easy to play, but it is hard to learn the game in the first place. Click the mouse to release your flail and click again to get it back. The green sentinels will help steal your energy if you are distracted. This is a game that depends on physics and you would understand the control of your car gradually while playing the game. Avoid the red spots, use the mouse to move, left click to release the flail, and hold left click to get it back again.
Strategy Of Brutal.io
You can start developing your own strategies in order to catch your enemies. You can either crush them against the wall or wait for them at the entrance and surprise them in the middle between the car and the flail. This is a real-time game. Avoid the red spots, they will damage you. Use Mouse to move; Left click to release your flail, and Hold left click to get it back.