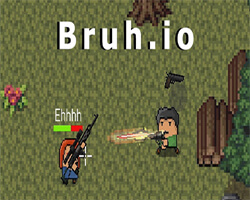 Many online games offer you plenty of action. Bruh.io is one unique action game that can give you a different experience. Try it out for unlimited fun.
To be honest, bruh.io has one pivotal concept. The one who stands until the last moment wins the game. This concept has made it loved all over the internet. You have to kill all your opponents and survive the last stroke of the clock. This game is a multiplayer online game.
Details About Bruh.io
The name of the game is Battle Royale: Unsung Heroes. This name clarifies few things quite clearly. You have to battle each and every one until you have the final victory. You can have different weapons from all around the world. You need to explore and find them. If you manage to get hold of some weaponry that can outplay others, you can emerge victorious at the end of the game. If somehow you lose your life, you can witness other people's battles while one of them emerges the winner. This game offers you various choices.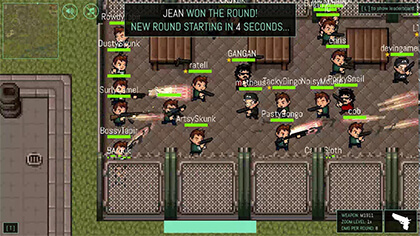 How To Play Bruh.io
There are few things that you need to understand before playing bruh.io. You have to understand the instructions before playing the game as it helps in simplifying the upcoming battles. You can move using W, A, S, and D keys. You have to aim at others using your mouse while clicking is shooting. You can pick up weapons using E. You can also chat by toggling to the chat menu using T. These few commands are to be followed while playing the game. The game grows to be much more interesting as you move ahead killing other opponents.
Playing Bruh.io
The following points can be concluded after reading the above information:
Bruh.io is a multiplayer battle game played online.
The last man standing is declared the winner of the game.
You need to kill your opponents through various weapons.
You can also acquire an opponent's weapon after killing them.
You can also chat while playing the game with opponents.
These few points have everything described bruh.io. An interesting battle game, bruh.io has gained popularity for its intense action and fun. You can also be one of those people who play this game online as their pastime. Go and enjoy until you win.
PLAY BRUH.IO