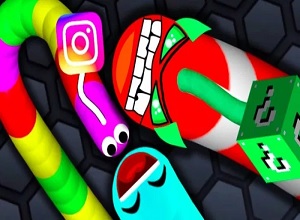 Start using Slither.io mods 2019 right now and learn about how you can simply install the game. You can design your own snakes too. Be the first one to download Slither game 2019 right now! Then, you can use extra slither.io features in the game.
Features of Slither.io Mods 2019?
Are you ready to play Slither.io game? If yes, then first of all it is important to learn about Slither.io mods 2019! Talking about the name of Slither, it is one of the well-known and fascinating interesting snake games in the gaming world. This game is revolving all around the snakes all the time. More snakes you will eat of your opponents on the ground, the more chances you have to grow your length and cross maximum levels.
Behind The Important Features of Slither.io Mods
By playing this game, using Slither.io mods 2019 you will be going to zoom in and zoom out. You can also play by joining or creating the parties with the friends and insert the custom skin kiwi. In respect with the different colors, you can make your own skin as well. You can find the snake skin to be available in so many designs including country flags, motifs or pattern designs.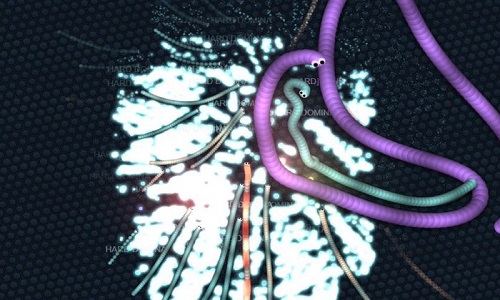 By playing this game, you can get into chatting online with other players too. This game becomes even much more interesting to play as you can show your current locations as well. You can keep up with the track of the FPS with FPS counter and follow the IP of friend's server with your present one. You can consider to join your friend's IP and also to select the normal background to fix upon with the low-end system.
Country Flags Skins
Team Logo Skins
Create your Skins
Mouse zoom in , zoom out control
See your current X/Y Position
Monitor your FPS
See your Best Score
Connect with your friends to same server
Direct connect server list
Auto Nick and Settings Saving
Changer Your Background
Game Graphic Mode (low/normal/optimized)
Default Graphic Mode (Low/High)
Selection Tags
Skin Rotator Timer
New Slither.io Menu
Slither.io Mods 2019 (need tampermonkey or others at bottom)

You must have [CLICK which one you want + if you dont want chrome use second download button]
TAMPERMONKEY CHROME  / TAMPERMONKEY OPERA / GREASEMONKEY MOZILLA
VirusTotal Scan: Slither.io Mods 2019
How to Play Slither.io Game?
You can easily play this game using Slither.io mods through the mouse cursor control. If you want to speed up the snake speed, you can move the cursor up. If you want to move the snake in left direction, move the cursor to left arrow. If you want to move the snake in right direction, move the cursor to right arrow.
Information About Mods
Getting into the Slither.io mods 2019, it is becoming one of the critical parts of the game.  It will be providing the complete set of information to the players in order to make the game extra interesting with so many benefits around it. You can search and collect the knowledge related with the mods much easily. These mods have three items that are including with the guide to play with your friends, some options of the new mod and mods script learning.